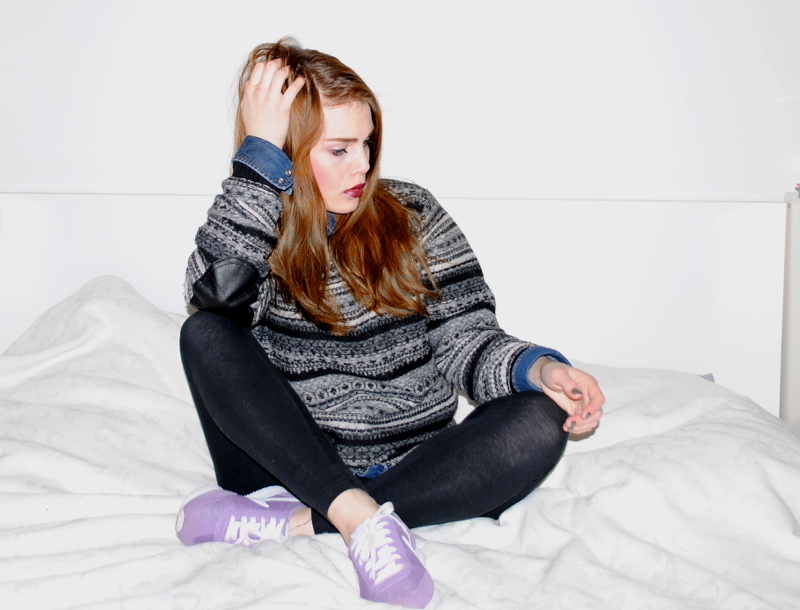 Oh, du wohlverdientes Wochenende!


Ab in die Gute-Laune-Sneaker, Wohlfühl-Leggings und -Sweater gehüpft und flott zur Suppkultur vegane Süppchen holen. Nachmittags wurde warmer Apfelstrudel mit ordentlich Vanillesoße geschlemmt und Fritz-Limo geschlürft, anderntags frische Erdbeeren mit veganer Schlagsahne und Rohrzucker.
Die restliche depressiv-regnerische Zeit wurde drinnen mit Kuscheln, Lesen und Lego spielen verbracht, nachdem kurz Pfützenhüpfen angesagt war.
Sonst nichts.
Das ist Erholung, die ich mir lobe.
Die Gewinnerinnen des Gina Tricot-Gewinnspiels sind außerdem ausgelost und Emails unterwegs!
1. Laura von langoureux.blogspot.de
2. Laura von ohnowheregirl.com
——————————————————————————————————————-
Oh, you well deserved weekend!


Hopped into the good-mood sneakers, feel-good leggings and sweater and got vegan soup at Suppkultur. Afternoons warm apple strudel was feasted with much custard and Fritz-Limo sipped, the next day fresh strawberries with vegan whipped cream and cane sugar.
The remaining depressive-rainy time was spent indoors with cuddling, reading and playing Lego, shortly after puddle hopping was announced.
Nothing else.
That's the recovery I praise.
SWEATER / LEGGINGS // H&M . SHOES // NIKE OCEANIA . BLOUSE // CALVIN KLEIN . LIPSTICK // LUSH "SELBSTBEWWUSST"